St Rose Catholic Primary School, Collaroy Plateau, is a K to 6 co-educational school located in the Diocese of Broken Bay on Sydney's northern beaches.
St Rose of Lima lived from 1586 to 1617 and was canonised in 1671. She was the first saint of America and became the patron saint of South America and the Philippines.
The Saint Rose church at Collaroy Plateau was opened on the 19th November 1967 by Bishop Thomas Muldoon.
The first parish priest was Father Norman Grady and his vision to open a school was realised in 1973 with the commencement of the first Kindergarten class.
Since then the school has grown to a full capacity of seven classes.
An historical recount of St Rose of Lima, the St Rose Church and School
St Rose of Lima
St Rose Story
Over recent years St Rose has grown and improved!
Coupled with the commitment and recognition of a vibrant learning environment, St Rose school has undergone an extensive building and refurbishment program.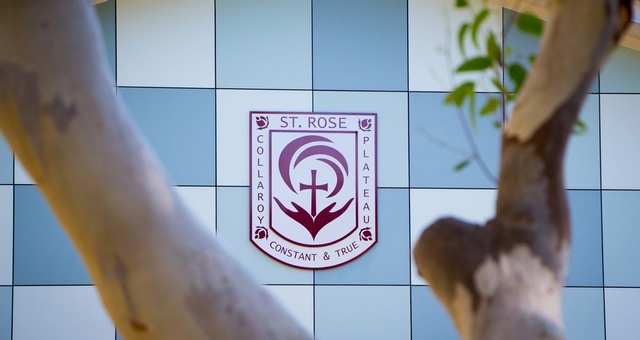 The facilities include administration offices, staff rooms, library, hall, toilet block, canteen, undercroft area and resource rooms. All play areas are resurfaced, landscaped and all classrooms have air conditioning and Interactive Whiteboards. The school has installed a large water tank and built a flower and vegetable garden.
The school has 7 classes, with students primarily drawn from the Lakes Parish surroundings which include the suburbs of Collaroy Plateau, Collaroy, Wheeler Heights and Cromer. A small number of students are also drawn from the neighbouring suburbs of Narrabeen and Narraweena.
The school population is currently over 200 in seven classes.