Who to Contact and Raising Matters with Staff
Absences
STUDENT ABSENCES FROM 1-9 DAYS:   please report via the COMPASS app.
STUDENT ABSENCES FROM SCHOOL 10 OR MORE DAYS : Request for Leave Form  Application_Extended Leave (10+ days) for TRAVEL AND Relevant travel documentation such as an E-Ticket (in the case of a flight bound travel) or itinerary (in the case of non-flight bound travel within Australia only), must be attached to this application.
Request for Leave Form SPORTING / ELITE Event/Training FORM B1
APP- Compass
STUDENT DATABASE USED BY ALL SYSTEM SCHOOLS IN THE DIOCESE OF BROKEN BAY.
All parents are required to download the Compass School Manager app
Please click on the link for information on how to download and use COMPASS.
 All absences must be reported via the Compass School Manager app.
(Emails to teachers cannot be accepted)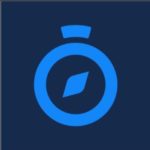 Compass Parent Guide
APP – Qkr by Mastercard
Getting started is easy, try it yourself.
Download the Qkr! app.
Register your information
Find your school
Register your child or children
Access Qkr from your iPhone, Android, iPad, PC and Laptop: Guide to Getting Started – iPhone, Android, iPad Guide to Getting Started – PC and laptop
Forgot Password or Email Address?? With Qkr you are able to add up to 5 cards, remove items from your cart, cancel food orders already paid for, copy a food order from one week to the next using the calendar and much more.
Forgotten password (account set up prior to June 2018) If a parent has forgotten their password please  advised the school of the email used to set up the account. This account will have to be deleted and reinstated.Once Qkr has confirmed the original account has been deleted, the new account can then be edited to change back to the original email.
Book Club
St Rose supports Scholastic Bookclub. Click on the link to see the current catalog and order. Books are delivered to your child via the office.
Buses
BUS ROUTES  Bus numbers and routes are available on the Sydney Buses website – LINK. From the drop down menu, select St Rose and then select 'Show School Routes'.
New students to the school need to Complete a new application online here.
Please read the Conditions of use – Student Opal Card. STUDENTS PROGRESSING TO YEAR 3 and 7 do not need to reapply for a new Opal Card if they meet the following three conditions:
are continuing at the same school
are residing at the same address
have not been sent an expiry notification from Transport for NSW.
To report a lost, damaged or stolen School Opal card https://apps.transport.nsw.gov.au/ssts/reportPass
ELIGIBILITY Children in K-2 are eligible for a free bus pass. Children in Year 3 to 6 must be outside the radius as deemed by Department of Transport.
Class Requirements
Click on the link for year 1 - 6 student needs for the school year.
Click on the link for your kindergarten child needs for the school year.
Learning
Reading Levels
Medical & Student Medication
Immunisation Schedule
To Sick for School Exclusion Period
Asthma Plan Update
No Sharing Of Food
Anaphylaxis Information For Parents
Appendix 1 - Students with Allergies Form
Volunteering
Volunteers Handbook
Volunteer Declaration Form
Uniform
St Rose school uniforms are supplied by Cowan and Lewis and can be purchased online here or in person at their store in Turramurra. Orders placed online will be delivered to the school office.
Second-hand Uniform
Our onsite Second-hand uniform store is open every Wednesday before school. The onsite store is run by parent volunteers. Uniforms that are no longer required can be donated to the Second-hand store via the school office.
Donations
Please ensure all uniforms are clean and in good condition: no stains, no holes/rips, any elastic still stretchy, zips operational etc. A good benchmark is; if you would be happy to find it in the uniform shop and purchase it yourself, then it's good and ok to send in.  
Purchasing Digitally
We have set up a google form for anyone wishing to send orders in digitally.
Please use this link here.
Once the form has been submitted, your order will be filled by the 2nd uniform shop on the next Wednesday morning. You will then receive communications on your order and can be paid for via Qkr. Your order will be sent home with your child.
Purchasing in person
The Second Hand Uniform shop will be open every Wednesday during the school term from 8:30 to 8:45 should you wish to come in and select your items yourself.
Cost
All items are $5 per piece.
Uniform Requirements
Cowan and Lewis Uniform Price List and Online ordering
Year 6 Parent Handbook
Year 6 Parent Handbook